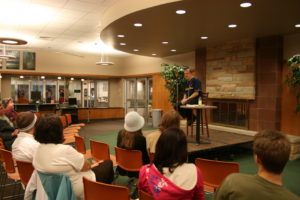 Ending bullying, or coping with it, really comes down to two things:
Accept and respect: yourself and others
Author and nationally-recognized anti-bullying speaker Walter G. Meyer's presentation on bullying has opened minds and hearts at schools, corporations, libraries, and community centers across the country (see list).  Walt has been a guest on numerous radio shows including NPR.  The Respectful Leader, published by John Wiley & Sons, hews to the principles of respect that should operate in the workplace as well as school. Walt worked with executive coach Gregg Ward to create a book that was Amazon editors' business book of the month.
Walt's Walt is also the author of novels Rounding Third, Going for the Green, and Day is Ending, penned numerous articles, and is co-creator of GAM3RS, The Play.