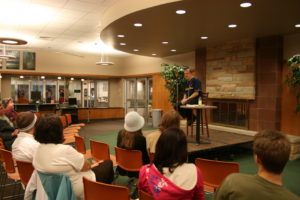 Ending bullying, or coping with it, really comes down to two things:
Accept and respect: yourself and others
Author and nationally-recognized anti-bullying speaker Walter G. Meyer's presentation on bullying has opened minds and hearts at schools, corporations, libraries, and community centers across the country (see list).  Walt has been a guest on numerous radio shows including NPR.
Walt is also the author of novels Rounding Third, Going for the Green, and Day is Ending, penned numerous articles, and is co-creator of GAM3RS, The Play.