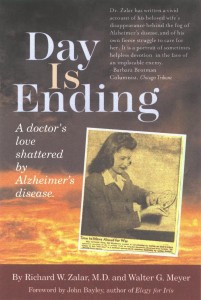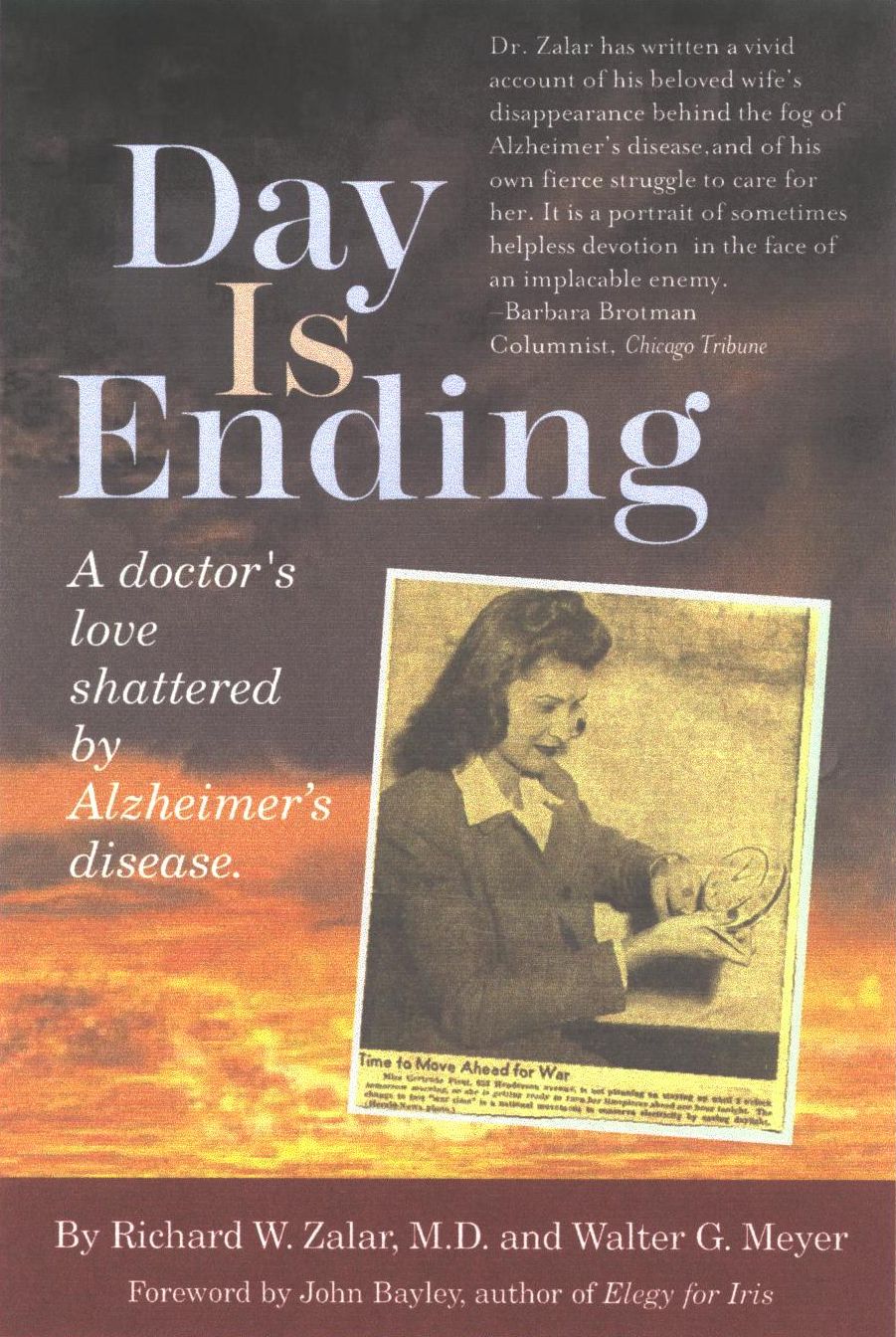 Walt wrote Day is Ending for Dr. Richard Zalar about Zalar and his wife, Trude, from the love letters they exchanged during World War II through her death from this tragic illness.
Purchase Day is Ending
Praise for Day is Ending
This is a love story like no other, told in rich detail and with obvious passion. It reminds us how arduous and glorious a life-long commitment can be. -Martin J. Smith, Author of Shadow Image My reaction is two-fold. One, I'm emotionally devastated at how powerful your story is. What you have to share with the world is indeed valuable, your work and efforts will be devoured by so many who are desperate to consume this emotional nourishment and practical information. I can't thank you enough for sharing it with me. -Leeza Gibbons, Host, WB's "Extra"
Reviews for Day is Ending
Chicago Caregiver Magazine's Review