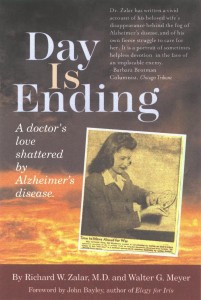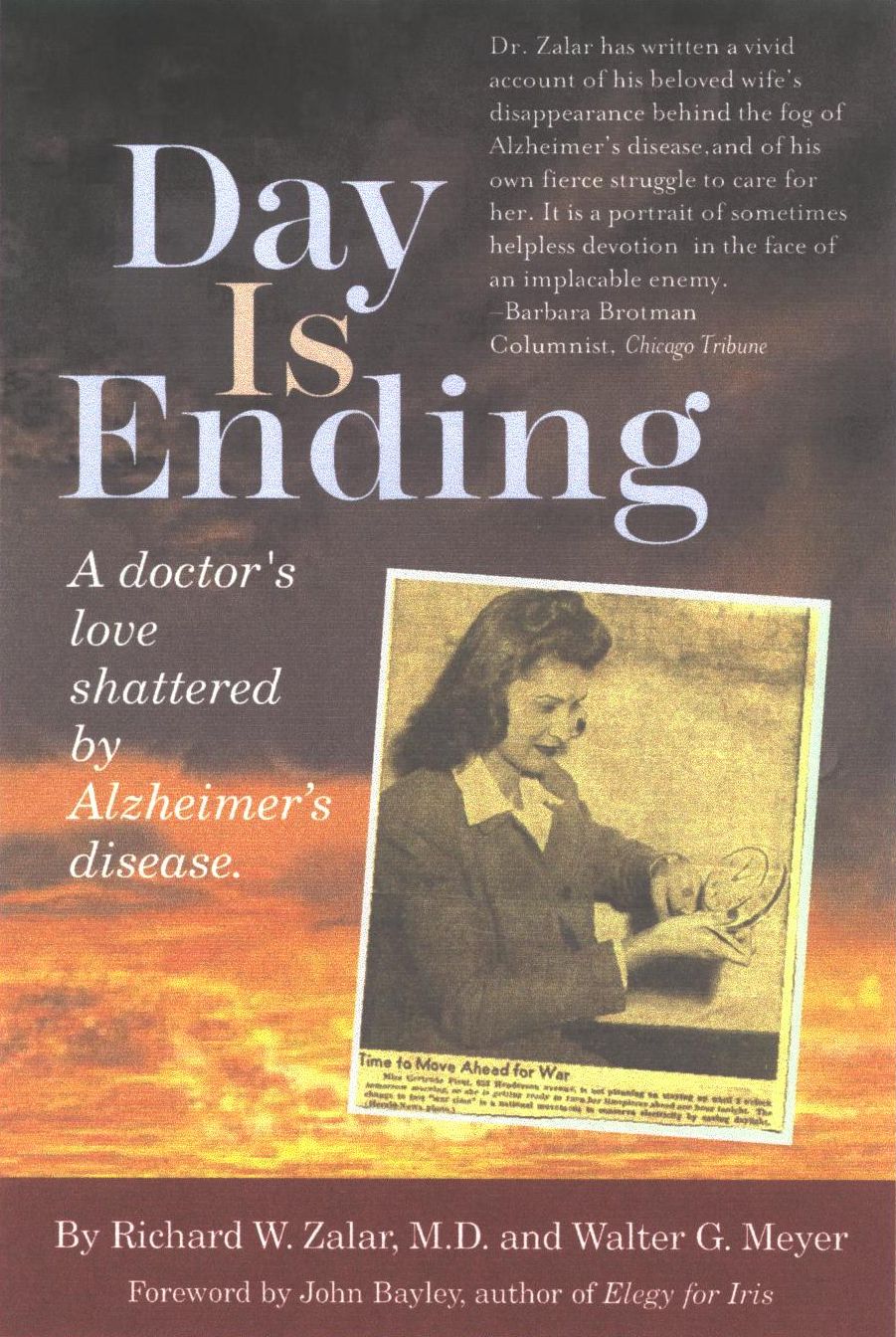 Walt wrote Day is Ending for Dr. Richard Zalar about Zalar and his wife, Trude, from the love letters they exchanged during World War II through her death from this tragic illness.
Purchase Day is Ending
Praise for Day is Ending
This is a love story like no other, told in rich detail and with obvious passion. It reminds us how arduous and glorious a life-long commitment can be. -Martin J. Smith, Author of Shadow Image This is a magnificent love story that lasted nearly 60 years - that continues in fact past illness and death. -Morton Kondracke, Co-host Fox News "The Beltway Boys"
Reviews for Day is Ending
Chicago Caregiver Magazine's Review